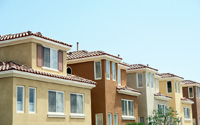 We are an experienced team of professionals who are dedicated to providing our clients with high-quality service when it comes to settlements for any aspect of real estate.
At CBD, we focus on providing efficient, friendly, and cost-effective settlements that result in a high level of customer satisfaction. We pride ourselves on removing the stress and hassle out of the settlement process, with service that is fast and accurate.
Directed by Licensee Dene Lowson and situated in Subiaco, CBD Settlements has developed a reputation for providing fast, efficient, and cost-effective settlements since its establishment in 2005.
Our professional, dependable team will ensure all your settlement needs are met in a timely manner.